Contact Information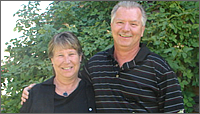 Bill Johnson & Alison Johnson
740 S 400 West
Brigham City, Utah 84302

Cell: 801-725-7709 Ask for Kyle
Fax: 888-473-7704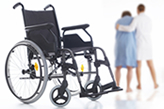 Welcome to Ali's Angels Inc.
The quality of service that is provided to our loved ones is among all, the most important thing one should consider before planning to enroll in any agency providing healthcare programs and services. We cannot risk the lives of our loved ones by making unsure plans and decisions. After all, we only want the best care to be given to our loved ones.
Ali's Angels Inc. understands the crucial role of our people in touching the lives of others. We see health as a treasure we should preserve over anything else in this world.
For 33 years of being in the healthcare services, we have seen the way in which problems have arisen from clients entrusting health care workers to aid in their recovery, only to find out that their needs were not met. This is perhaps because everyone can give care, but not all of us understand the importance of quality in the care and health services we give.
Because we know how essential it is for the community to have a reputable Home Health Care they could trust with their lives, we began our very own agency that includes only the very best health care workers. They are licensed, bonded, insured, and are expected to undergo strict criminal background checks to assure our clients of their authentic skills in performing their duties.
At Ali's Angels Inc., we put your life in our caring hands. Call us at 801-725-7709.
We believe in the care we provide to clients. Our profession was built out of the passion to become leaders in the health care industry. This radiates to those we care for - our patients and their family. Read more »