Contact Information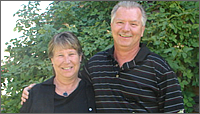 Bill Johnson & Alison Johnson
740 S 400 West
Brigham City, Utah 84302

Cell: 801-725-7709 Ask for Kyle
Fax: 888-473-7704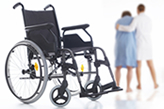 About Us
Ali's Angels Inc.

is owned and founded by Alison Johnson. We exist in order to give the highest quality of healthcare services to our clients. This is possible through the collective efforts of our professional, licensed staff who went through extensive screening process in order to assure our clients of their authentic skills in performing their duties.
As a registered nurse and home health hospice worker for 25 years, Alison Johnson has seen the way in which problems have arisen from clients entrusting health care workers to aid in their recovery, only to find out that their needs were not met.
To combat the reputation Home Health Care was receiving, she decided to begin her very own agency that would include only the very best health care workers that were also licensed, bonded, insured, and are expected to undergo strict criminal background checks.
Ali's Angels include many staff members and personal care aides. These aides provide the following services to clients:
Along with personal care, Ali's Angels also provides personal emergency response systems and automatic monitored pill dispensers which eliminate the possibility of accidental overdose.
We accept private pay, long term insurance, medicaid and can make arrangement for medicare Home Health or Hospice Services if needed. Alison also assists families with referring them to community resources.
We look forward to serving you or someone you love in the most respectful, helpful, and trustworthy manner.
At Ali's Angels Inc., we put your life in our caring hands. Call us at 801-725-7709.